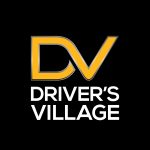 Website Drivers Village
Hiring Immediately, Automotive Service Manager – Excellent Pay, Benefits, and Training
Drivers Village is currently looking to hire an Automotive Service Manager with Import experience. Sales Performance and Strong Customer Satisfaction Track Record is a must! We offer salary, monthly commission, as well as multiple incentive programs. Top technician talent. Clean, organized and structured work environment. Comprehensive benefits available including 401k, Medical, Dental, Vision and much more.
Driver's Village is the ONLY local retailer to be named one of "CNY's Best Places to Work" for 7 years running– come work for the Best!​
Previous automotive service experience is required. Qualified applicants will have a track record of high performance, history of strong customer satisfaction scores, and demonstrate ability to be trained on OEM process and procedure. Only candidates with integrity, a positive attitude, passion to succeed, and a willingness to learn and grow will be considered.
BENEFITS
Benefits available: Medical, Dental, Vision, 401k, & paid vacations.
Flexible family friendly environment and schedule
Ongoing training and development
Large loyal client base, that is growing
Top technicians and equipment
Duties and Responsibilities include but not limited to:
Supervise and train service advisors for success.
Review and assist with closing repair orders.
Set monthly targets for service employees and build plans to achieve goals.
Report to executive management on forecast, profit and loss, receivables, and marketing.
Maintain manufacturer relationships by properly processing claims, minimizing receivables, and ensuring that employees are certified.
Ensure that employees are able to work in a clean safe environment.
Other duties as assigned by executive management.
Click the Apply button to submit your resume!
We will contact you for your confidential interview.
Call 315-481-4008 for additional questions.
We are an Equal Opportunity Employer. We consider all applications for all jobs without regard to race, color, religion, gender, national origin, age, sexual orientation, gender identity, transgender status, gender dysphoria, predisposing genetic characteristics or carrier status, disability, marital or family status, pregnancy, veteran status, arrest or conviction record, domestic violence victim status or any other legally protected class or status. Please notify a company representative if you require a reasonable accommodation to participate in the application and/or interviewing process.