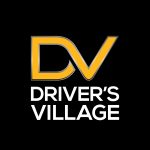 Website Drivers Village
Hiring Immediately, Automotive Technician Hourly New and Used
As an Automotive Technician at Driver's Village, you won't simply repair and maintain vehicles, you will ensure the safety and satisfaction of our valued customers.  You will enjoy a career working on our world-class team, repairing and maintaining vehicles, building customer loyalty while working in our state-of-the-art facilities.
Opportunities for this position are available for all levels in all our brands serviced here – Dodge, Chrysler, Jeep, Ram, GM, Chevy, Buick, Nissan, Mitsubishi, Mazda, Kia, Lincoln, VW, Hyundai, Audi and Porsche, as well as our Used Car Warehouse.
Each Automotive Technician must be properly licensed and have the experience necessary to provide our customers with optimum service. Many of our customers own and operate trucks, sport utility vehicles and passenger vans, and also a large number of sedans and coupes.  We provide manufacturer training and can tailor your skill set to a particular brand.
Who Will You Work With?
This position interacts with Service Advisors, Service Technicians, Customers, Parts Associates and Sales staff.
 What Are The Day-to-Day Responsibilities?
Perform mechanical diagnosis with efficiency and accuracy.
Complete work as assigned on repair orders in a timely fashion.
Communicate with Service Advisors and associates as to the progress and status of each repair.
Examine vehicles for both safety and maintenance items.
Notify other service personnel if work cannot be completed as promised.
Maintain and update all training and certifications.
Understand and follow all state and federal regulations and safety protocols, such as those governing the disposal of hazardous wastes.
How Will You Know How You're Doing?
We recognize and reward our technicians based on their ability to complete work in a timely and efficient fashion.  We'll track "Fix it right the first time" and other key Customer Satisfaction Index data.  You'll have opportunities to grow your career, including attaining Master Certified Technician, Service Advisor or Service Manager positions.
All DV Team Members Enjoy:
40 Hour Work Week
Excellent health, vision and dental benefits
Modern Dealerships and Facilities – Air-conditioned shops in the summer, heated in the winter.
Great career and earning opportunities at the largest auto dealer group in CNY.
Never work on Sundays or Holidays
Recognition Programs
Opportunity for advancement
Minimum Requirements:
High School diploma or equivalent
Automotive technical training (varies based on store needs)
Attention to detail
Organization and follow-up skills
Valid in-state driver's license and have and maintain an acceptable, safe driving record
Benefits
Driver's Village team members enjoy a generous benefit package, including:
Medical, Dental & Vision Coverage
401K Program
Life Insurance & Disability Coverage
Newly Enhanced Vacation Plan!
Paid Holidays
Paid Bereavement
Employee and Customer Referral Rewards
Employee pricing when you purchase or service a vehicle here
Modern, climate-controlled dealerships
Safe, free parking for all employees
State-of-the-art security surveillance ensuring safety for staff and customers
Opportunities for career advancement
Pay Range:
$35,000 – $60,000 annually
About Driver's Village
Owned and operated by the Burdick family since 1937, Driver's Village operates the finest and most efficient repair shops in Central NY.  Our Technicians are responsible for expert service, fixing issues on the first visit, and in doing so create loyal customers.  We have over the most modern, brightest, cleanest and best-maintained facilities in Central New York.
Driver's Village is proud to have been honored as one of the "Best Places to Work in CNY" by the CNY Business Journal each year from 2016-2022 – no other auto dealer or retail company can claim this same honor…so come join our team!
Call 315-481-4008 for additional questions
We are an Equal Opportunity Employer. We consider all applications for all jobs without regard to race, color, religion, gender, national origin, age, sexual orientation, gender identity, transgender status, gender dysphoria, predisposing genetic characteristics or carrier status, disability, marital or family status, pregnancy, veteran status, arrest or conviction record, domestic violence victim status or any other legally protected class or status. Please notify a company representative if you require a reasonable accommodation to participate in the application and/or interviewing process.