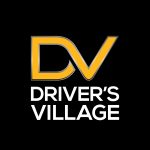 Website Drivers Village
Hiring Immediately, Parts Counter, Full Time
Driver's Village, consistently voted one of CNY's Best Places to Work, is seeking an Automotive Parts Counterperson to join our team. This is an excellent opportunity to join a company which values your skills and talents, and will support you with our world class team and facilities.
The Burdick family has been serving the automotive needs in Central New York for nearly 85 years, and we continue to grow…come grow with us!
Driver's Village looking for Parts Counter Representatives. Experience is preferred but willing to train the right candidate. Automotive background a plus. We are a top paying dealer, looking for top talent. Clean, organized and structured work environment.
Several brand opportunities available.
Summary Description:
Performs a variety of customer service skills, Daily sales of auto parts to customers, technicians & body shop, Perpetual inventories, marketing, stocking duties related to the receiving and putting away auto parts each day, sale and delivery of parts to technicians in their designated areas in the shop daily. Working with the counter staff & service writers on a daily basis.
Major Duties and Responsibilities: 
Sells products and/or services to repair the problem and meet the customer's needs.
Maintain customer goodwill by greeting and acknowledge all customers he/she comes in contact with.
Assist in keeping parts department clean and orderly.
Lifting boxes up to 50 Ibs. , items weighing more than 50 Ibs with help or with the use of a pallet jack or appropriate hand cart dolly.
Provide service technicians with parts as required.
Assist with Parts Manager in merchandising displays.
Maintains the Parts Department to meet or exceed the dealerships standards and today's customer satisfaction.
Controls Parts Department inventory to ensure maximum sales and customer satisfaction.
Performs routine housekeeping tasks that maintain and enhances the cleanliness of Parts Department.
When working the parts counter, follows prescribed cash, credit, and check processing procedures of the dealership. Processes cores, warranties, and new return merchandise as required at a point of sale.
Attends training as prescribed by management to maintain proficiency in his/her job description.
Uses dealership equipment and resources safely and proficiently (Assistance may be required).
Verify receiving documents.
Follow up on shortages and expedite by reporting to Parts Manager.
Should be knowledgeable in merchandising
Greet clients in a prompt and courteous manner
Cater to client concerns and collect vehicle information
Secure agreement from clients prior to all sales
Thoroughly estimate the time for delivery
Answers phone calls, providing price quotes and other information
Notifies parts manager of out-of-stock parts that need immediate attention
Performs other tasks as required by Parts Manger
Customer Service: 
Assist in handling customer complaints and concerns and make sure the problem is corrected to the customer and dealership's satisfaction
Greet customers immediately in a courteous manner
Treat customers fairly and with honesty, and demonstrate our commitment to superior customer service and ethical business practices
Previous automotive parts counter experience is preferred, but not required. The right candidate must have superior communication skills, a proven record of teamwork, and excellent customer service skills.
 All DV Parts Counter Reps Enjoy:
Modern, Climate-Controlled Dealerships and Facilities
Great career and earning opportunities at the largest auto dealer group in CNY
Never work on Sundays or Holidays
Recognition and Bonus Programs
Opportunity for advancement (most of our managers were promoted from within!)
BENEFITS
We offer top pay for qualified applicants based on experience.
Benefits available Health, Dental, & 401k.
Enhanced Vacation Plan & Paid Holidays
Flexible family friendly environment and schedule
Never work on Sundays or Major Holidays
Ongoing training and development
Large loyal client base, that is growing
Top technicians and equipment
PAY RANGE
$34,000 – $50,000 annually
Applicants Should Meet or Exceed These Requirements:
Ability to provide an exceptional customer experience
Excellent communication, consultative, interpersonal and organizational skills
High school diploma or equivalent
Click the Apply button to submit your resume!
We will contact you for your confidential interview.
Call 315-481-4008 for additional questions.
We are an Equal Opportunity Employer. We consider all applications for all jobs without regard to race, color, religion, gender, national origin, age, sexual orientation, gender identity, transgender status, gender dysphoria, predisposing genetic characteristics or carrier status, disability, marital or family status, pregnancy, veteran status, arrest or conviction record, domestic violence victim status or any other legally protected class or status. Please notify a company representative if you require a reasonable accommodation to participate in the application and/or interviewing process.