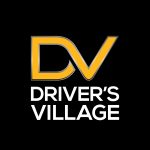 Website Drivers Village
Hiring Immediately, Experienced Automotive Body Shop Technician
We are seeking Experienced Body Shop Technicians to add to our growing collision department. Our sales are on the rise and we need energetic people that love cars to help us keep up with increased traffic.  Mechanics with Independent Collision Center experience please apply.  Start your career with Driver's Village today!
REQUIREMENTS
Previous automotive experience is REQUIRED for this position. Qualified candidates will need a valid driver's license, high school diploma or equivalent degree, and the ability to work a flexible schedule.   Candidates with certification such as with PPG, and advanced training are highly desired.  We are looking for someone who works hard, communicates clearly and is interested in a real career with long term potential, not just a job.
BENEFITS
Competitive hourly and flat rate pay based on experience.
Family friendly atmosphere and schedule.
Climate Controlled Air Conditioned Shop
Large client base, shop is full daily.
Benefits Available – Medical, Dental, Vision & 401k
Newly Enhanced Vacation Plan!
Paid Holidays
Full training for manufacturer certification.
PAY RANGE
$50,000 – $75,000 annually
RESPONSIBILITIES
Perform work as outlined on repair order with efficiency and accuracy in accordance with dealership and factory standards
Teardown, repair, and assemble metalwork for client vehicles
Communicate with the Parts Department to obtain needed parts.
Communicate needed repairs to management to obtain approvals for sublet and customers
Participate in and complete training as assigned by the manufacturer and management
Road-test vehicles to ensure the repair has addressed the customer complaint
Administer safety and housekeeping policies and procedures, keeping spills cleaned up as they happen.
Click the Apply button to submit your resume!
We will contact you for your confidential interview.
Call 315-481-4008 for additional questions.
PREVIOUS BODY SHOP TECH EXPERIENCE OR EQUIVALENT DEGREE IS REQUIRED! Apply now to submit your resume. Applicants must be 18 years or older and be authorized to work in the US. Applicants must have a valid driver's license. Content of this ad is sole responsibility of the advertising dealer.
We are an Equal Opportunity Employer. We consider all applications for all jobs without regard to race, color, religion, gender, national origin, age, sexual orientation, gender identity, transgender status, gender dysphoria, predisposing genetic characteristics or carrier status, disability, marital or family status, pregnancy, veteran status, arrest or conviction record, domestic violence victim status or any other legally protected class or status. Please notify a company representative if you require a reasonable accommodation to participate in the application and/or interviewing process.